WebApp Guide / Asia Power Forum 2022
Asia Power Forum 2022 WebApp Guide
Power up your experience this Asia Power Forum 2022 and access valuable information through our webapp! You can see the full agenda schedule and speakers panel, connect with others on LinkedIn or participate in live Q&As and polling from your mobile phone.
Simply scan the QR code below or click here from your mobile phone to begin! Save the page to homescreen, favourite or bookmark before registering.
How to Register:
Click on "Click to Engage" to begin registration.
You may view the video below for more details.

Editing Your Details
Click on the info icon on the top right side to edit your details.
Access the agenda schedule and speakers list or connect with other attendees from the menu bar at the bottom.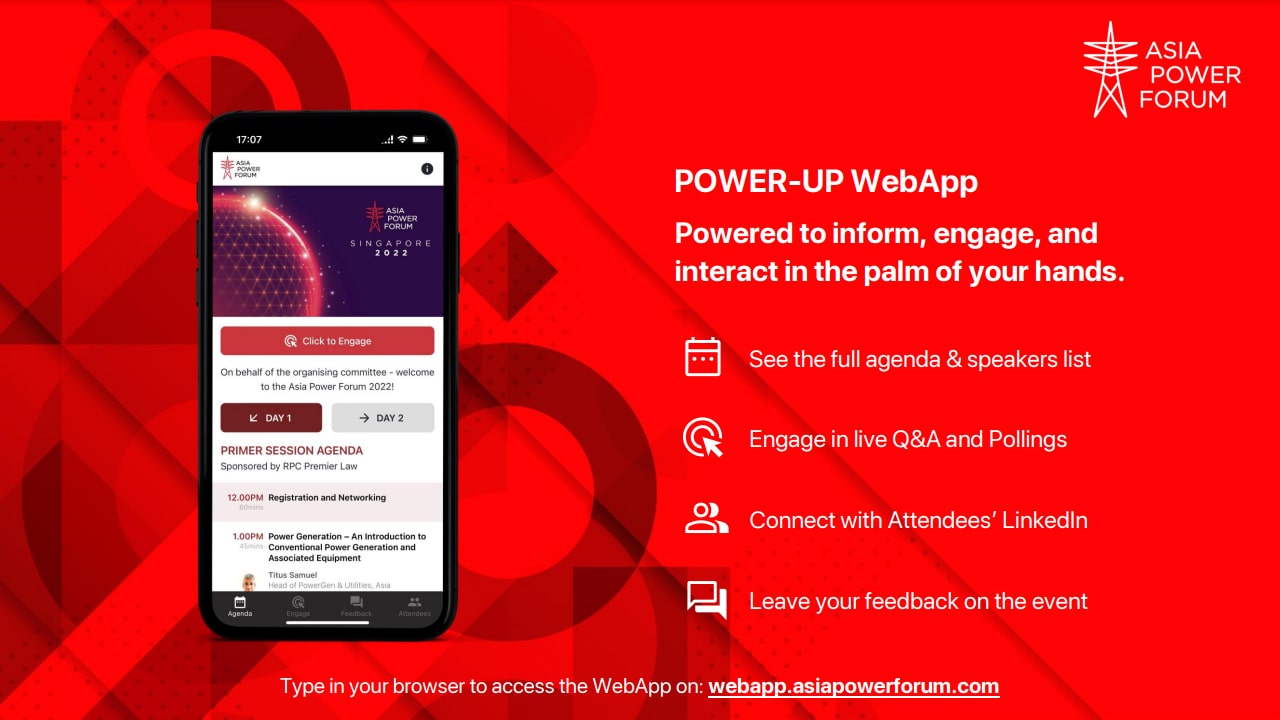 During the event, there will also be Q&As and live polling sessions you can participate in via the webapp.
How to Access Q&A and Live Poll:
Click on "Engage" to access submit your questions or participate in live polling during the event. Depending on your device, you may be prompted to authorize "Poll Everywhere" before you can begin using.
You may view the video below for more details.
Important Note:
The webapp doesn't support incognito browsing, so be sure to turn off your private mode.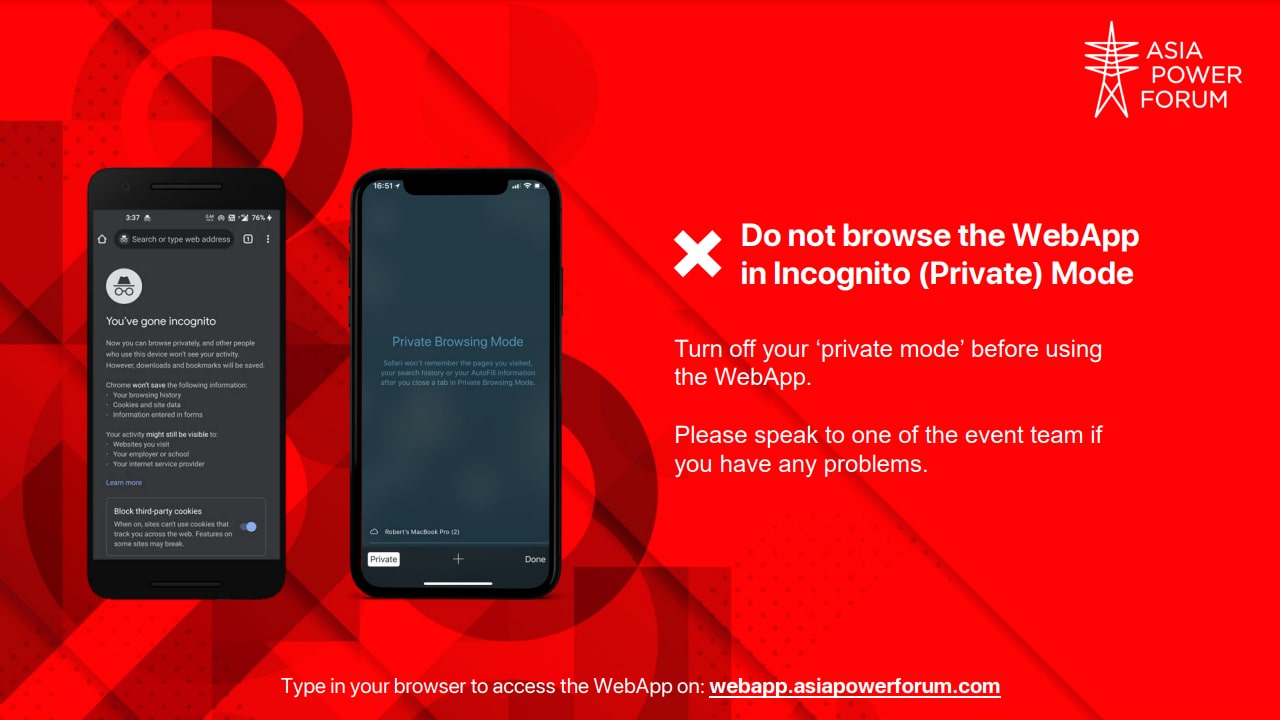 Contact Us / Let's Talk Today